Watts Wellness: A Complete Med Spa
Sublative Radio Frequency
This procedure harnesses Radio Frequency energy in a grid pattern to effectively tighten saggy skin and treat skin blemishes such as acne scars and wrinkles. It's an incredibly effective treatment that requires little to no downtime.
Sublative skin tightening is a noninvasive procedure designed to reverse signs of aging on the skin. It can be used on all areas of the face and body. It works by heating the underlying layers of skin to stimulate collagen production, which, in turn, causes the skin to look fuller and tighter. Wrinkles, fine lines, lax skin and other signs of aging are minimized, and skin looks healthier and more youthful.
Depending upon the size of the treatment area, sessions typically take 30 minutes to an hour. For best results, 2 or 3 treatment sessions, spaced about 1 month apart, are usually recommended. Many patients see improvement to the overall condition of their skin immediately after being treated, and skin continues to improve over the next few months as collagen production increases. In some cases, the results of sublative skin tightening last for 2 years.
Because it is not invasive, many people choose to undergo sublative skin tightening rather than facelifts, neck lifts, liposuction or "tummy tucks," all of which are surgical procedures that require recovery time. After a sublative skin tightening session, patients can resume their regular activities immediately.
Say goodbye to the effects of sun damage, rosacea, hyperpigmentation, and more. With the innovative Intense Pulsed Light (IPL) photofacial procedure, gentle skin rejuvenation is now easier than ever.
A photofacial is a 30-minute procedure in which intense pulses of light are used to penetrate deep into the skin. IPL photorejuvenation then causes collagen and blood vessels below the epidermis to constrict, reducing redness and age lines.
Intense-Pulsed-Light (IPL) skin rejuvenation uses high-energy pulses of light to improve the skin's appearance. Also referred to as IPL photorejuvenation, photofacial therapy and pulsed-light therapy, IPL skin rejuvenation is a nonabrasive and noninvasive treatment option for removing red and brown pigment from the skin. IPL is used to treat age spots, birthmarks, freckles caused by the sun, symptoms of rosacea, spider veins, and scarring from acne; it is also an effective tool for hair removal. IPL penetrates below the surface of the skin, leaving the top layer of skin intact, which means that there is no post-treatment recovery period. The light is absorbed by the pigment in sunspots and the blood in the visible vessels and converted to heat. The heat dissolves the cells that create the pigment and shrinks the vessels.
Are you tired of shaving, plucking, or waxing? Do you get razor bumps or acne-like breakouts when you get rid of unwanted hair? If so, you may want to consider laser hair removal.
Our lasers can remove unwanted facial and body hair safely and effectively for most people by beaming highly concentrated light into hair follicles. Pigment in the follicles absorbs the light, which destroys the hair.
Laser hair removal is a cosmetic procedure that uses pulsed laser energy to remove unwanted hair from a targeted area while leaving the surrounding skin unharmed. Common areas on which laser hair removal is performed are the chin, upper lip, chest, underarms, back, bikini line, and legs.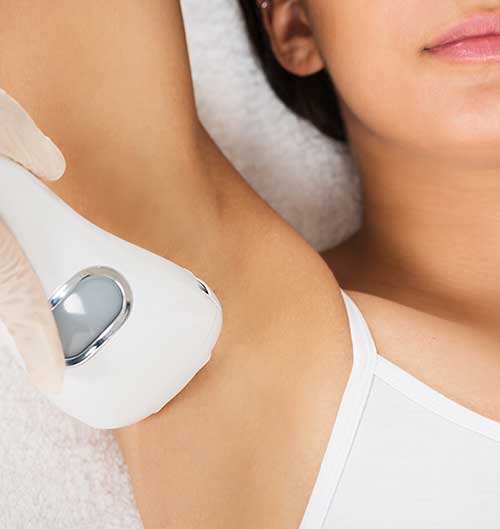 Spider veins are commonly found on the thigh or lower leg, can form virtually anywhere on the leg, from the uppermost region of the thigh to the ankle. Occasionally, spider veins will appear on the face, called Facial Telangiectasia. These are small, red or purple blood vessels that can be caused by a number of skin conditions, including sun damage, heredity, rosacea, hot and spicy food, exercise or emotions.
Our laser energy penetrates deep down and is absorbed by the cells in the vessel wall and the blood, causing coagulation which seals off the blood flow. The vessel walls then collapse and eventually dissolve.
Cryo T-Shock is the most innovative and versatile anti-aging device on the market. This service eliminates localized fat, reduces cellulite, and tones/tightens the skin. Using state-of-the-art thermography and CryoTherapy (thermal shock) to reshape the body, Cryo T-Shock destroys fat cells and increases skin collagen production during each session. These results are due to the thermal-shock response caused by the use of hot and frigid temperatures.
Cryo T-Shock alternates between temperatures at varying times and sequences to deliver the desired effect on the body. This service is non-invasive and painless! All body contouring services require a free consultation prior to service.
• non- invasive
• fast results
• zero downtime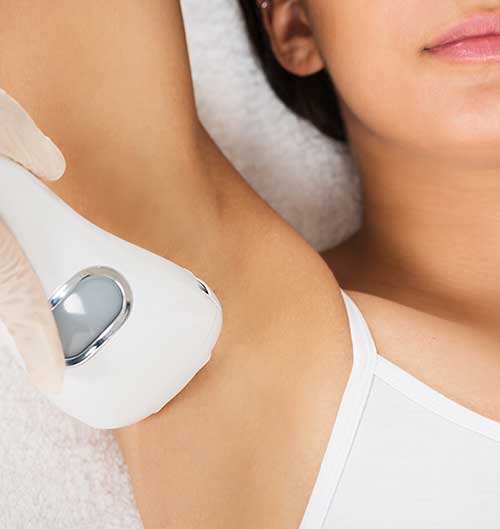 TriBella is the ultimate in skin renewal. The award winning TriBella from Venus Versa is one of our favorite game changers at Watts Wellness. It combines the power of 3 unique procedures into one complete skin renewal treatment.
The TriBella photofacial treatment corrects discoloration, fades age spots, reduces sun damage, and improves skin tone. Then, Radiofrequency Venus Legacy, this age-defying treatment erases fine lines, reduces wrinkles, and firms up the skin. Lastly, the Venus Viva skin resurfacing treatment smoothens out uneven skin texture, scars, rosacea, enlarged pores, stretch marks, and other skin textural conditions. It does it ALL.
Plasma Fibroblast is the most advanced, non-invasive skin lifting and tightening procedure available. This non-surgical procedure is incredibly effective in wrinkle smoothing, eyelid tightening, and eyelid hood reduction. The Plasma device by Aurorae is also highly effective in removing skin tags, moles, and pigmentations.
Pico Laser is a skin rejuvenation treatment that treats a wide variety of skin conditions & Tattoo removal
Reasons you may seek treatment include:
• Sun/Age Spots
• Pigmentary Concerns
• Brighter/Radiant Complexion
• Even Skin Tone
• Return Skin to Its Youthful State
• Enlarged pores
• Tattoo Removal
PICO lasers use laser light to selectively shatter unwanted pigmentation and remodel the upper layer of the skin; returning your skin's balance, clarity, and radiance. No downtime!