Watts Wellness: A Complete Med Spa
Non-Surgical
Body Contouring.
Our Lipo laser eliminates stubborn fat safely and effectively, without surgery or downtime.
We have many body contouring treatments such as T-Shock, QWO, Lipo Dissolve, Venus Legacy, and EM Shape. It's easy to sit back, relax and say goodbye to stubborn fat. After we select the area(s) to be treated, the device is positioned on your body and controlled cooling is applied. During your procedure, you may choose to read, check email, or even take a nap.
Laser Lipo procedure is completely non-surgical, so you can typically return to work and normal activities immediately.
You will like what you see. In the weeks and months following your procedure, your body naturally processes the fat and eliminates these dead cells. Once the treated fat cells are gone, they're gone for good.
Are you ready to love every view of you? The sooner you set up your consultation, the sooner you'll see results in the mirror—long-term results in those areas that have resisted all efforts through diet and exercise. Contact us today to find out if the Lipo laser procedure is right for you.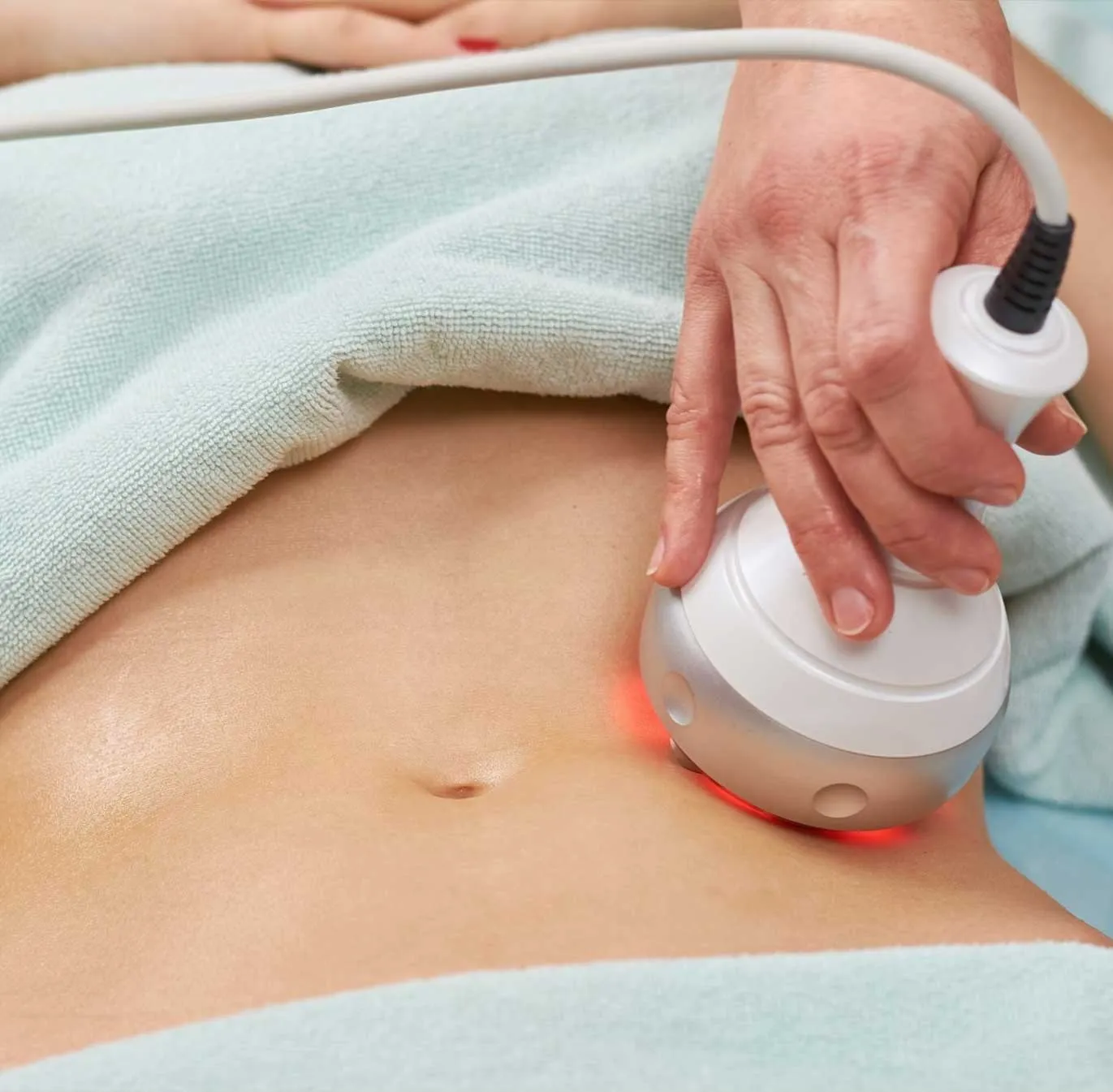 Sublative Radio Frequency
This procedure harnesses Radio Frequency energy in a grid pattern to effectively tighten saggy skin and treat skin blemishes such as acne scars and wrinkles. It's an incredibly effective treatment that requires little to no downtime.
Sublative skin tightening is a noninvasive procedure designed to reverse signs of aging on the skin. It can be used on all areas of the face and body. It works by heating the underlying layers of skin to stimulate collagen production, which, in turn, causes the skin to look fuller and tighter. Wrinkles, fine lines, lax skin and other signs of aging are minimized, and skin looks healthier and more youthful.
Depending upon the size of the treatment area, sessions typically take 30 minutes to an hour. For best results, 2 or 3 treatment sessions, spaced about 1 month apart, are usually recommended. Many patients see improvement to the overall condition of their skin immediately after being treated, and skin continues to improve over the next few months as collagen production increases. In some cases, the results of sublative skin tightening last for 2 years.
Because it is not invasive, many people choose to undergo sublative skin tightening rather than facelifts, neck lifts, liposuction or "tummy tucks," all of which are surgical procedures that require recovery time. After a sublative skin tightening session, patients can resume their regular activities immediately.